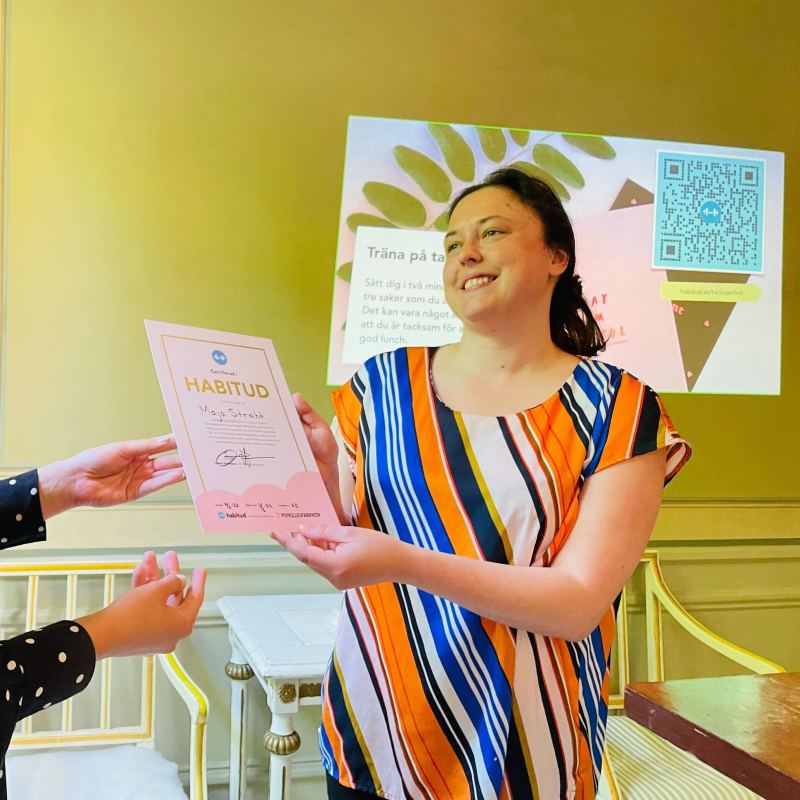 You need to be a member of a team to unlock this tip
Several of our psychological training tips are available for free. Several other tips are exclusive to psychological coaches or members of Habitud Pro. This is a tip that you can suggest and do with your team. Unlock this tip by becoming a psychological coach or joining a team.
To become a coach or a member of a team on Habitud:
Psychological coaches can invite team members to join their teams. This grants access to 20 team members to hundreds of training tips, for training individually and with the team. Additionally, coaches can make use of our survey of eight principles for successful teams, which serves as a valuable guide to selecting the most suitable training tips for your team and evaluate your efforts.
Contact us at team@psykologifabriken.se to get a dedicated psychological coach to your organization.
Alternatively, you can enroll in one of our free courses such as
Psychological Training 101
,
Don't Think of a Yellow Banana
, or any of the eight courses accompanying our book "How to cure an egoist: eight principles for sustainable team". Stay updated on our regular releases of free courses by subscribing to our newsletter upon creating your free account.